Having a good solid computer is vital to start coding, and HP, Apple, Lenovo, Acer, and Microsoft offer solid Laptops for coders at every level.
Things that I look for in my laptop are:
RAM (Random Access Memory) (16GB or higher)

Hardrive Size (500GB or higher)

Processor Speed

Screen Size (15")

Operating System (Up to date)

Currently, Lenovo has a huge sale with laptops going for 70 percent off.

Check out this link to view good laptop deals. Lenovo Laptop Deals.
Random Access Memory is essential for the performance of the computer with higher RAM performance will be faster than computers with lower RAM levels. The HP Pavilion 15 Laptop offer all of these qualities for an excellent solid coding laptop that can be used for many applications from work to school to home.
Storage is just as essential to ensure space is available to store applications. External storage devices would also be adequate for getting the necessary space. The Samsung T7 1TB external solid-state drive is incredible because of its small size. This drive can be easily stored and can handle a ton of data.
Processor Speed is critical to becoming more productive at everyday tasks and staying on top of the ability to multitask at an adequate speed. The CPU, also known as the brains of the computer, is vital to talk with the other parts of your computer, such as programs essential to maximizing your work efforts.
The Monitor size of 15" is my preference for a laptop. A 13" is too small of a screen for my taste. However, with this size, it can be much easier to transport from location to location, so if you are on the go a lot, a 13" laptop may be an ideal size for your needs. A 17" is too large for my comfort, especially for transporting it around. However, if you are mainly in one location and do not do too much, moving around a 17" laptop can be an okay option. My preference is 15" right in between a 13" and 17".
Operating systems are important to get the most out of your laptop. I typically utilize Microsoft windows operating system however Linux and iOS I am also familiar with and these options are also excellent choices. Whichever you choose, ensure that it fits your needs.
Cool Laptop Options: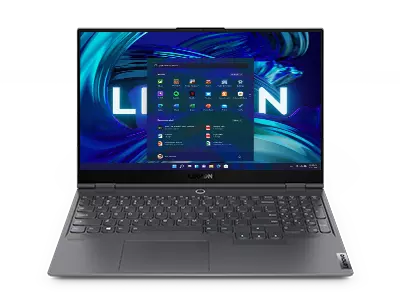 Lenovo Slim 7i 15" Gaming Laptop

-

Slim and light gaming powerhouse in a streamlined all-aluminum casePowerful 10th Gen Intel® Core™ HK-Series processors up to NVIDIA® GeForce RTX™ 2060 Max Q graphicsPortability without sacrificing performance play over 100 high-quality PC games with your new Legion PC and 3 free months of Xbox Game Pass

Lenovo ThinkPad T14s Laptop

-

Intel i7/16GB RAM/512GB SSD. Get this laptop through Dec 6, 2022, at 70% off with this link. Act now to get the best deals with Lenovo.
Remember to shop around to get the best deals for your laptop needs, the options above are recommendations for some quality brands that I have used in the past and present.